Posted on February 12th, 2018 by Mike Long
Congratulations Allegan County Amateur Radio Club, we are now officially an Ambassador for a Weather Ready Nation. Due to our efforts and repeatedly successful SkyWarn Recognition Day events, we have been made an Ambassador. Great job everyone. Here are Jim's words from the National Weather Service in Grand Rapids:
Just wanted to say Thanks to you and the entire Allegan County Amateur Radio Club for your leading efforts in yet another successful Skywarn Recognition Day.
Because of your partnership with us over the years – and your always ongoing efforts to promote the nation's readiness and responsiveness for extreme weather – NWS Grand Rapids has decided to recognize the Allegan Amateur Radio Club as a Weather-Ready Nation Ambassador.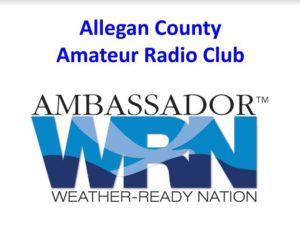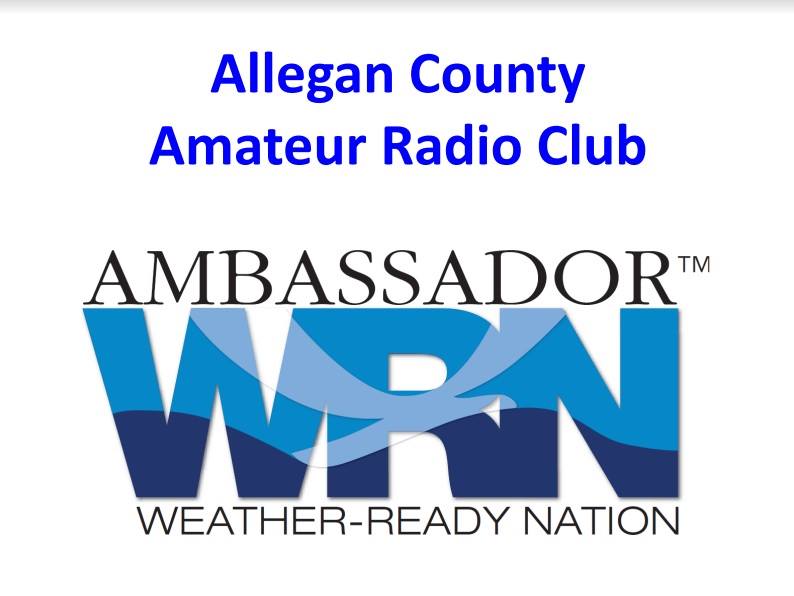 Comments Off on ACARC Recognized as WRN Ambassador
Filed under: Uncategorized